Meet the Team
Dr. Logan Northcott, Chiropractor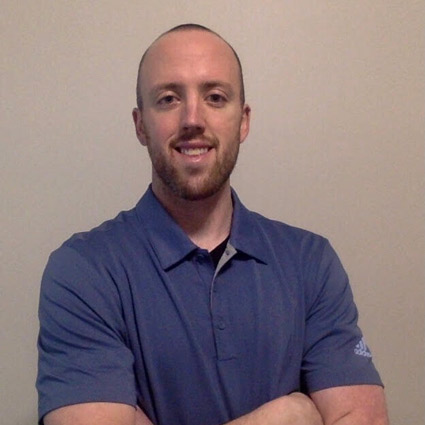 Dr. Logan Northcott grew up in Okotoks, where he played hockey and lacrosse for 17 years. In fact, he still enjoys hockey.
After graduating from the University of Lethbridge with a Bachelor of Science in kinesiology (with a focus on biomechanics), Dr. Logan went on to the University of Western States in Portland, Oregon, where, in 2019, he completed a Bachelor of Science in human biology and a Doctor of Chiropractic at the same time.
Dr. Logan uses a diversified technique when conducting spinal and extremity manipulation. His goal is helping patients move pain free again and giving them the resources they need to continue taking care of their body. He wants them to live the lifestyle they want, whether that includes carrying groceries or competing in athletics.
He also provides services in soft tissue therapy, rehabilitative exercises, and spinal decompression.
In addition to playing hockey and lacrosse when he was younger, Dr. Logan competed in track and field, football, basketball, and volleyball. Today, he enjoys playing golf and hiking in the mountains in the summer and downhill skiing in the winter.
Ashvin Patel, Physiotherapist
Ashvin finished his Bachelor of Physiotherapy in India, then received a diploma in fitness and health promotion (with honours) from Humber College in Toronto. After finishing further study, he moved to Alberta, where he has been providing physiotherapy services for more than 5 years.
Currently specializing in musculoskeletal conditions, Ashvin also has a special interest in managing chronic myofascial pain, headaches, sports-related injuries, and whiplash-associated disorders and providing post-operative rehabilitation.
In his practice, Ashvin uses a wide variety of treatment approaches, including exercise prescription, symptom management using therapeutic modalities, IMS, taping, hands-on approach, decompression, and shockwave therapy.
Ashvin's goals are to keep you moving and help you maintain, restore, improve your functional, recreational, and occupational capabilities.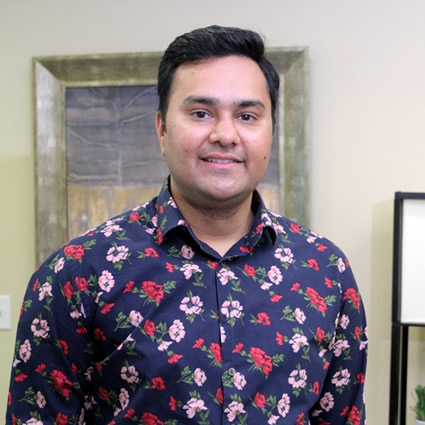 Vrajesh (Vraj) Modi, Physiotherapist
Vraj has been practicing as a Physiotherapist in Canada since 2016. He has a Bachelor of Physiotherapy from India that he received in 2013 as well as Fitness and Health promotion in Canada received in 2015.
He has a special interest in musculoskeletal physiotherapy and provides treatment to all ages patients starting from age three. He offers a wide variety of treatment including manual therapy, IMS/ dry needling, mobilization, cupping, soft tissue release, shock wave therapy, spinal decompression, electrical modalities, exercises program, postural correction, energy conservation, and physiotherapy consultation.
When he is not working, Vraj enjoys playing table tennis and volley, practicing his photography, and cooking.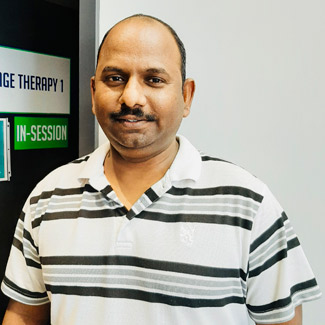 Gugan Daskshnmurthy, Physiotherapist
Bio coming soon…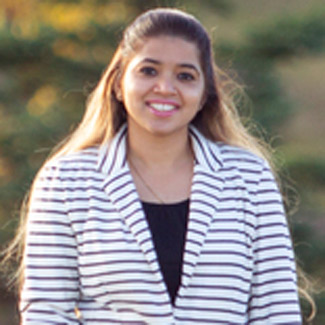 Deepti Garawat, Physiotherapist
Deepti is a registered Physiotherapist, Dry Needling and Pelvic Floor expert. Her educational background includes a Masters in Physiotherapy from Jamia University as well as a BPT (Physical Therapy) degree from Santosh Medical College. She specializes in cardio and has treated numerous patients in and outside of a hospital and clinical setting. Her Pelvic
floor skills encompasses a range of work in assessing and treating dysfunctions of the pelvic floor, such as fecal and urinary incontinence, pelvic pain, pre and postpartum concerns, painful menstruation and prolapse.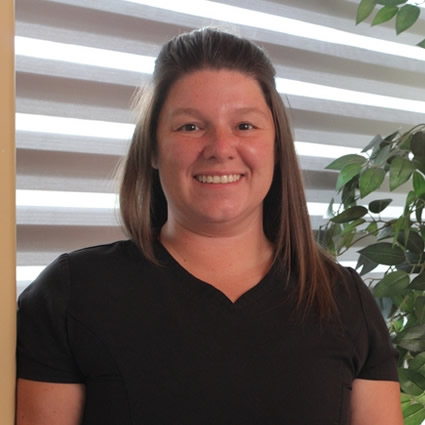 Melissa Griffin, Registered Massage Therapist
Melissa has completed the 3000 hr program at Makami College of Massage Therapy, she has been practicing now for 5 years. Melissa has worked with a vast range of conditions and creates a specific treatment plans that will individually suite her client's needs. Melissa's education includes Therapeutic Massage, Deep Tissue Massage, Cupping, Trigger Point Release, Myofascial Release and TMJ. Melissa will use her knowledge of the body and massage techniques to reduce pain, tension and discomfort.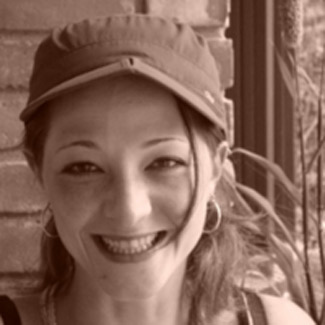 Tamara Tanasiuk, Registered Massage Therapist
Tamara has been a practicing RMT for the last 18 years. She has treated myriad of injuries and conditions for peoples of all ages. She has been trained and specializes in Therapeutic massage, Swedish Relaxation Massage, Deep Tissue massage, Sports massage, Oncology massage
for peoples receiving chemo and/or radiation, pre-natal, post-surgical, trigger point therapy, manual lymphatic drainage, connective tissue/myofascial release, PNF stretching, foot reflexology, hot stone massage and Indian head massage. She treats sprains, strains, tension
headaches, TMJ dysfunction, chronic and acute pain, MVA's and sports injuries among others. She is also in the midst of becoming a certified Sports Massage Therapist (SMT).
When she is not working, she is buried in books doing research and working on her degree or off in the mountains climbing and mountaineering.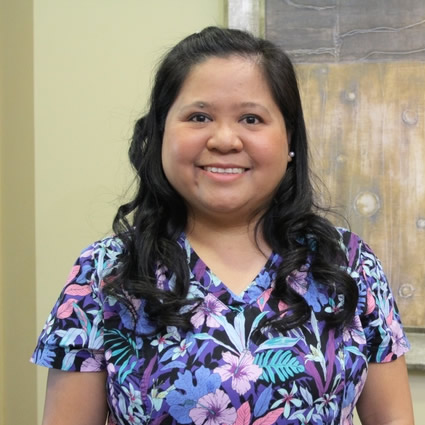 Karen,
Physiotherapy Assistant

Leigh, Administrative Assistant
Mady, Administrative Assistant
Sarah, Administrative Assistant
Lisa, Office Manager

Dynamic Physiotherapy and Wellness Team | (780) 962-0724